Open Water Swimming Tutorial
It is a sports tracking app for open water swimming designed for Garmin watches.
Garmin's products have different product positioning. For differentiation, open water swimming is only available on some models. Therefore, we have implemented this application. We hope it can help serve those users whose models do not have the open water swimming function.
Preview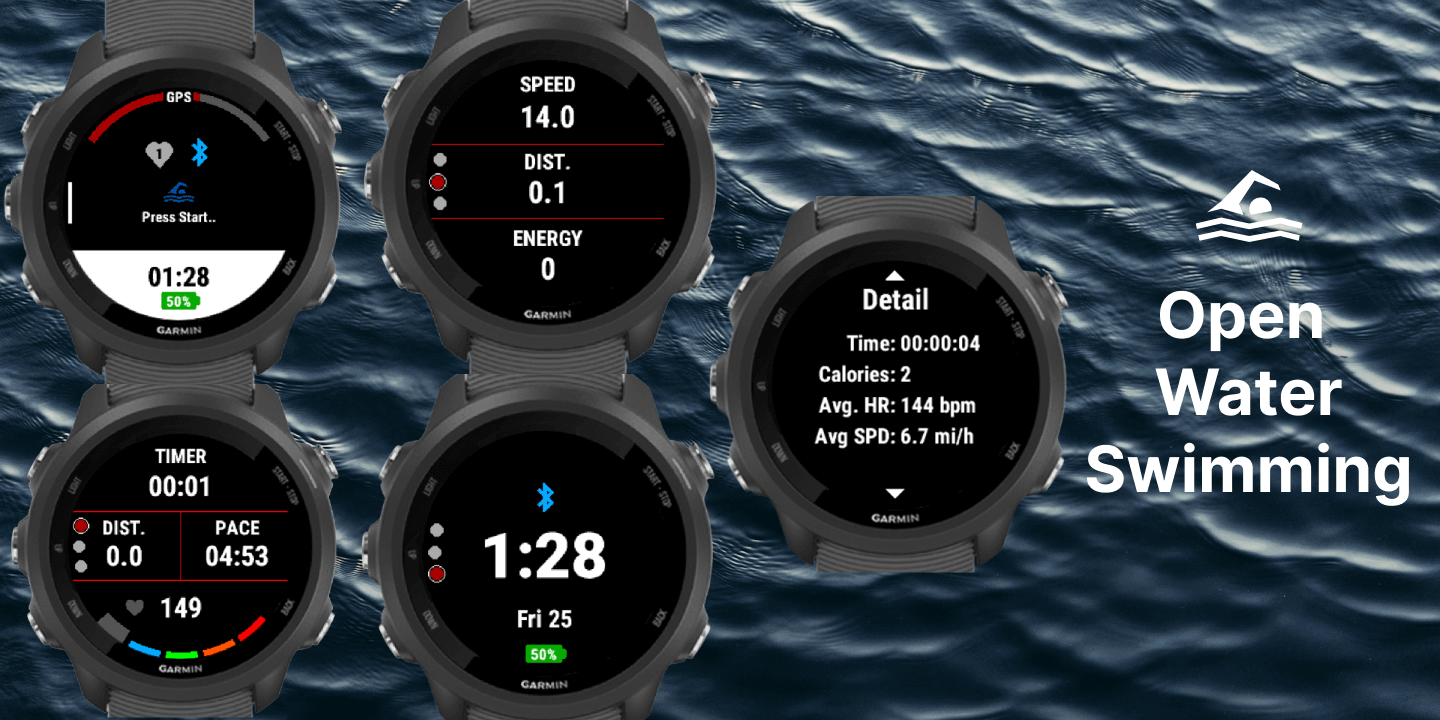 Features
This app tracks Open Water Swimming with a native-like UI. The main screen has 3 pages to meet your data field requirements. After swimming, it generates a summary for your reference. Later you can also check the more detailed result in your Garmin Connect.
Data Fields Intro.
Speed
DIST.
Heart Rate Zone
Heart Rate
Enery Expenditure
System Time
Bluetooth Connectivity
More...
Changelog
0.1~0.3
The initial releases.